YOUR HEALING STARTS TODAY!
Memphis Health Center Behavioral Health Department now offers counseling services!
Feeling stuck? Don't know how to move forward or where to even begin on your goals? Sometimes life is hard but know that you do not have to do it alone. Memphis Health Center's Behavioral Health Department has an entire team of professionals to offer the support you need. Don't wait any longer. The time to get started is now.
Feeling down? Seem stressed? Need support? Don't feel like yourself? Grieving a loss?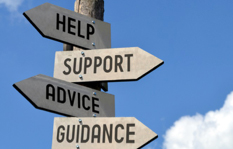 We now offer ADULT & CHILD INDIVIDUAL COUNSELING along with CHILD & FAMILY COUNSELING
COMING SOON: GROUP COUNSELING
Schedule an appointment today to get the support you need and deserve!
901.261.2000